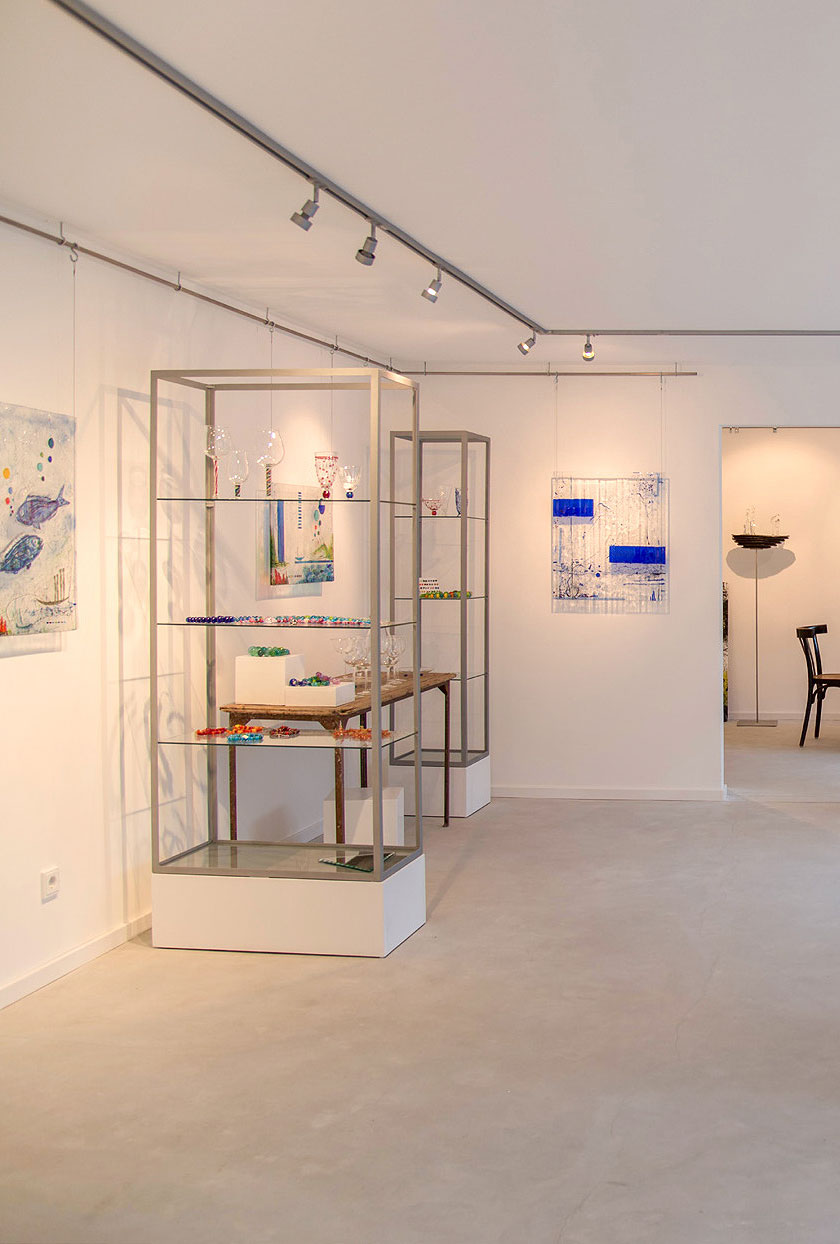 In the studio exhibition in Schondorf, changing exhibitions, a selection of current works and also works from the archive can be viewed by appointment and during certain opening hours.
Studio-Exhibition in Schondorf
From September 4th, 2023
For more than five decades, I have been working on shaping and designing glass on a daily basis. For me, working with glass means a complete immersion in the work, a lingering in timelessness and a passionate engagement with form and material.
Play of light, reflections, shadows and transparency inspire me to implement new ideas with the versatile material again and again.
Over the past two years I have devoted most of my time to thick molten glass. The actual melting process is preceded by shaping and forming with clay, silicone and plaster.
From thick molten glass, clear and coloured glass slices are cut, crushed and layered on top of each other.
Thick bowls with a relief in the base.
Glass layered in a crucible, heated beyond the melting point and flowing into a mould.
Three-dimensional glass figures in different colours and shapes.
I look forward to your visit.
Hans-Jürgen Westphal
GLASATELIER WESTPHAL
Brunnenstraße 38
86938 Schondorf
Visit to the exhibition only by appointment.
+49 81 92 99 83 661 .  mail@glasatelier-westphal.de